Imperial Potentate PP Edward B. Darnell
Our 35th Imperial Potentate makes the Trip to the Land Of the Morning Calm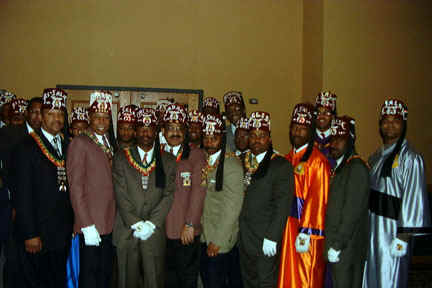 The First to make the trip!
I would like to publicly thank Imperial Potentate PP Edward B. Darnell for being the first Imperial Potentate to grace the land of South Korea. This temple has been in existence since August of 1994 and he is the first to travel 14-16 plus hours to see the Nobility in the Oasis of Seoul. We were very honored to have him and HPIP Bill G. Hunter in our midst. It was a joyous occasion for us all. I am particularly honored, because it happened on my watch. I want to thank the Deputy of the Desert Sherman R. Carter, Deputy the Oasis PP James R. Jones, IPA PP Alvin K. Wilkins, The Divan and members for their untiring support. I want to send a special thanks to Noble Ronald L. Moffet and Eric D. House for helping with the script. The Imperial Potentate and HPIP Bill Hunter enjoyed their time in Korea and more especially with the membership. Please, enjoy the rest of the photo's, because your Temple showed out!
May peace be with you,
Bruce L. Brown #215
Illustrious Potentate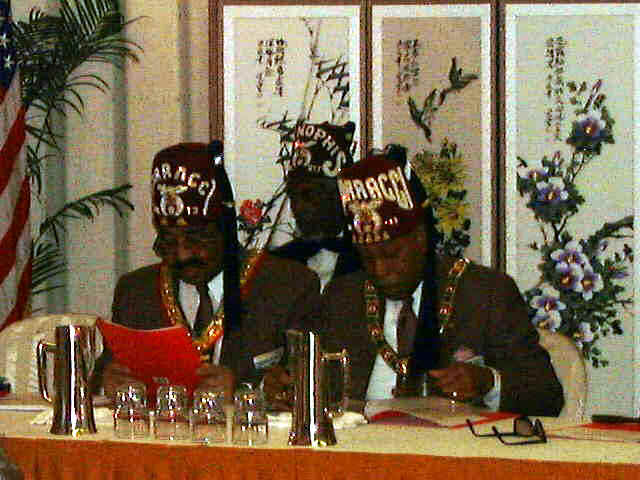 HPIP Bill G. Hunter and the IP PP Darnell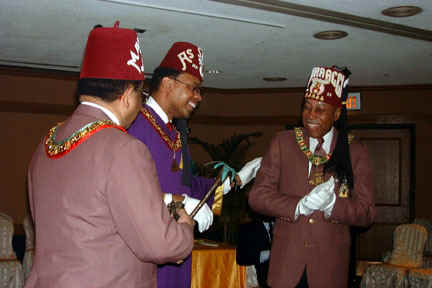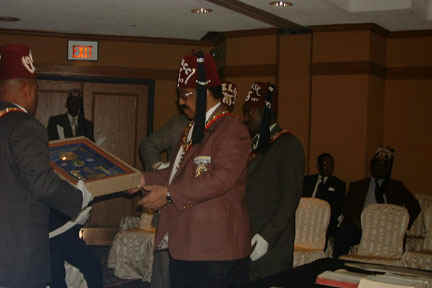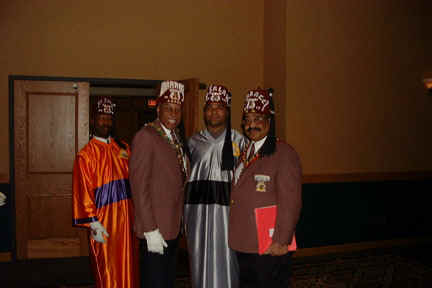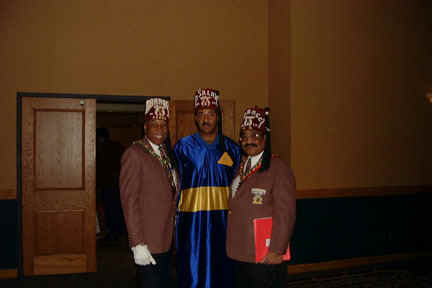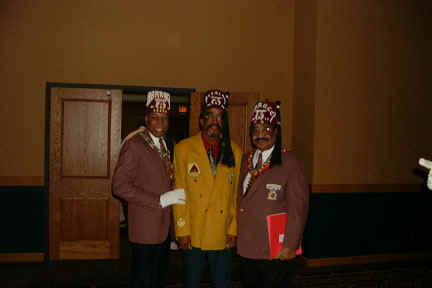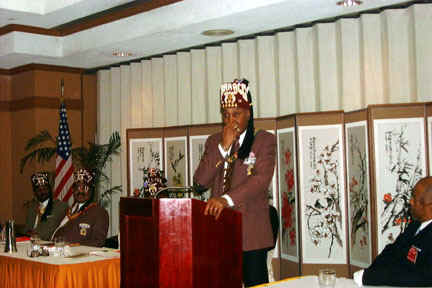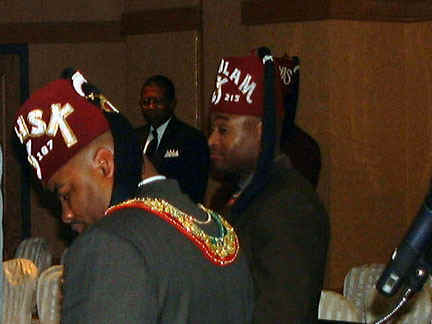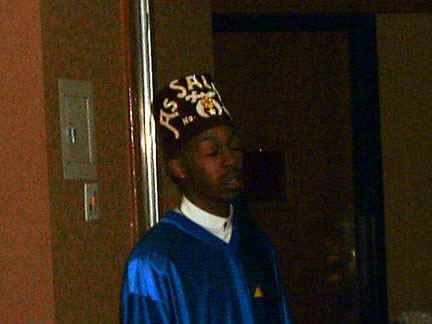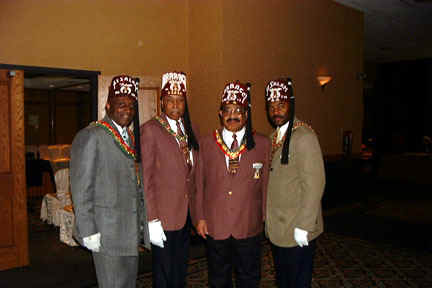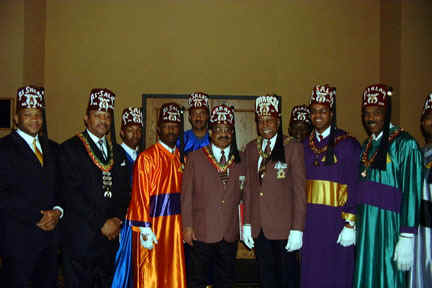 That is all Folks!